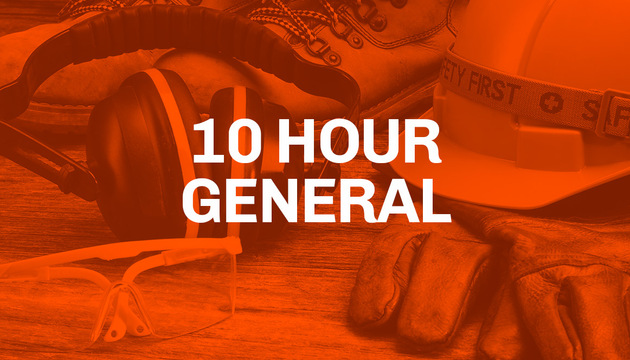 OSHA 10 Hour General Industry Outreach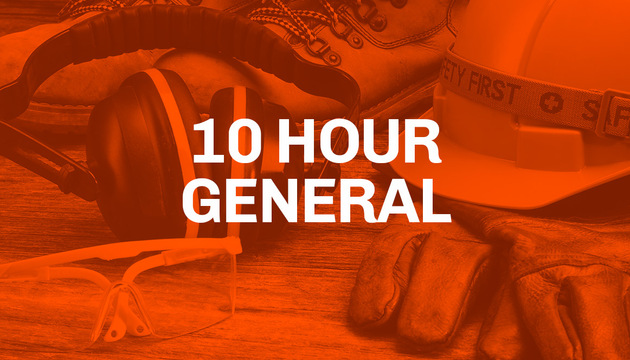 Description
The 10-hour General Industry Outreach Training Program is intended to provide an entry level general industry worker's broad awareness on recognizing and preventing hazards on a general industry site. Students will be introduced to OSHA policies, procedures and standards as well as general industry safety and health principles and work practices covered in OSHA Act Part 1910. Special emphasis will be placed on areas most hazardous using OSHA standards as a guide. General industry workers must receive additional training, when required by OSHA standards, on specific hazards of the job.
Students are automatically upgraded to a plastic DOL wallet card. These plastic cards are strong, durable, and won't tear. Plus, they are easier to carry, harder to lose, and fit into any wallet like a credit card or driver's license. Upon successful completion of the course, participants will get a temporary certificate and the DOL wallet card will be shipped within 2 weeks.
You will find supplementary materials available for download by clicking the "Materials" tab on the menu located within the course player. Other reference materials are available from the OSHA website.
You may take the course anytime, anywhere as long as you're connected to the internet. Actual training takes a minimum of 10 hours. To pass the quizzes and the final exam, you must score at least 70%. Enrollees may take the tests three times to achieve a passing rate.
Upon completing the training and the survey at the end of the course, you may be able to print the certificate on demand. Expect the DOL Wallet Card an official documentation for students who have taken the 10-hour outreach training to be shipped within 2 weeks of course completion. Contact local regulatory authorities for complete training requirements about OSHA 10-hour courses.
Our outreach courses are powered by 360training.com – An OSHA- Authorized (or accepted) provider!
Instructor: Curtis Chambers (OSHAtrainer@360training.com)
Support: 1.888.461.9074
Course Outline
Orientation
Introduction
Labels and SDS
Module 1: Introduction to OSHA
Module 2: Walking & Working Surfaces, including Fall Protection
Module 3: Exit Routes, Emergency Action Plans, Fire Prevention Plans and Fire Protection
Module 4: Electrical
Module 5: Personal Protective Equipment
Module 6: Hazard Communication
Module 7: Machine Guarding Safety
Module 8: Ergonomics
Module 9: Recordkeeping & Reporting
Module 10: Hazwoper