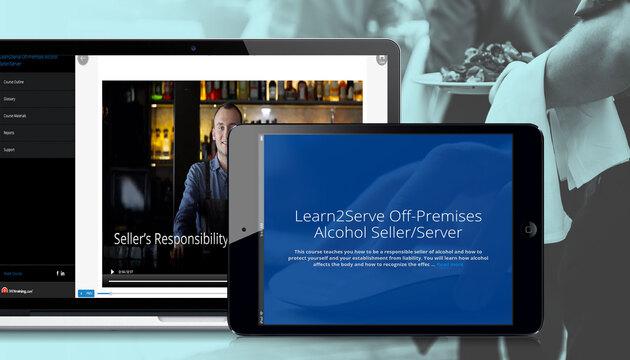 Ohio Learn2Serve Off-Premises Alcohol Seller/Server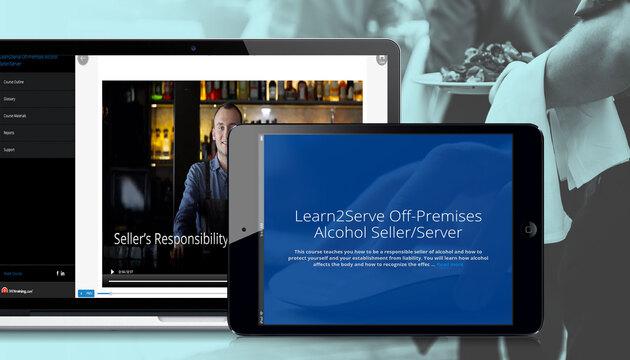 Description
This course teaches you how to be a responsible seller of alcohol and how to protect yourself and your establishment from liability. You will learn how alcohol affects the body and how to recognize the effects of alcohol on your customers; how to intervene when you need to refuse a sale to someone; how to prevent and deal with disturbances; how to accurately check IDs and recognize minors; how to prevent second-party sales and loitering; and how to refuse a sale.
Learning Objectives
At the conclusion of this course, you should be able to:
Describe alcohol use.
Recognize the effects of alcohol.
Identify the seller's role in the enhancement of public safety.
Discuss the seller's responsibilities and obligations under the law.
Define blood alcohol concentration and how it is calculated.
Describe the effects of mixing alcohol with other drugs.
Recognize intoxicated individuals.
Refuse a sale to someone with little conflict.
Prevent disturbances in the establishment and handle difficult situations.
Check IDs accurately, and recognize clues for when an individual is using a fake ID.
Recognize second-party sales.
Assessment Information
Each quiz must be passed with a 70% or higher to proceed to the next lesson The final exam must be passed with a 70% or higher to receive the certificate of completion.
Course Outline
Lesson 1: Introduction
Lesson 2: How Alcohol Affects the Body
Lesson 3: Recognizing Intoxicated Customers
Lesson 4: Preventing Disturbances
Lesson 5: Minors and Liability
Lesson 6: How to Refuse a Sale