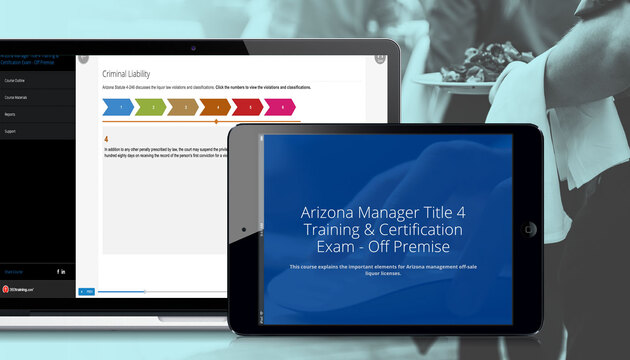 Arizona Manager Title 4 Training & Certification Exam - Off Premise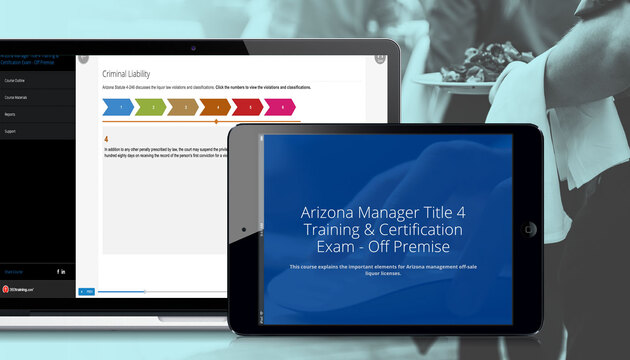 Description
This course explains the important elements for Arizona management off-sale liquor licenses.
Learning Objectives
After completing this course, the student will be able to:
Identify the roles and functions of the Arizona Department of Liquor Licenses and Control.
Identify the ways in which the Arizona liquor laws are enforced.
Explain the powers of the State Liquor Board.
Explain dram shop liabilities.
Describe the regulations for licensed premises.
Identify the types of liquor licenses.
Quiz Information
Each quiz must the passed with a 70% or higher to proceed to the next lesson.
Final Exam Information
The Final Exam must be passed with a 70% to get credit for completion of this course
Course Outline
Lesson 1: Introduction and Overview
Lesson 2: Licensed Premises and Liquor Licenses
Lesson 3: General Business Practices
Lesson 4: Disorderly Conduct, Acts of Violence, and Intoxicated Customers
Lesson 5: Minors and Civil Liability