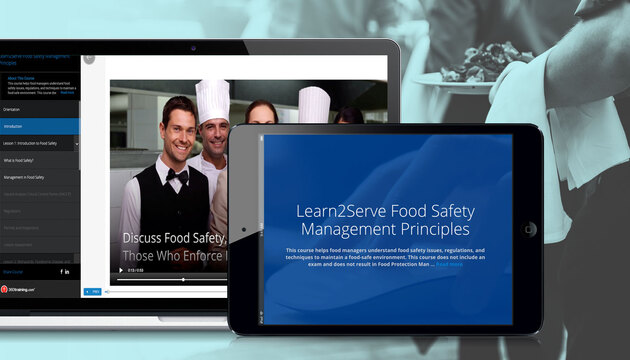 Florida Learn2Serve Food Safety Management Principles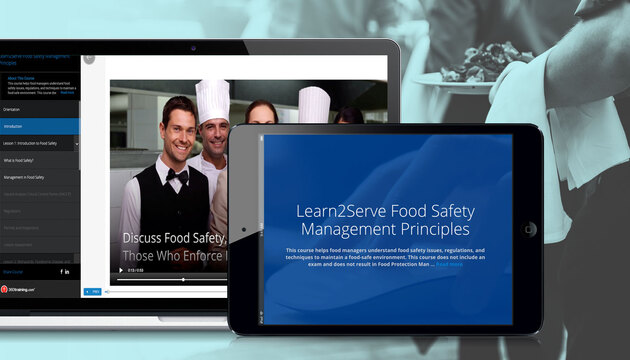 Description
This course helps food managers understand food safety issues, regulations, and techniques for food safety management This course does not include an exam and does not result in Food Protection Manager Certification. To complete that certification, you'll need to pass the Learn2Serve Food Protection Manager Certification Exam, or another ANSI-CFP accredited exam. Please note that certain areas may require training or additional paperwork or registration. Please check with your local health department to make sure you are in compliance.
Learning Objectives
At the conclusion of this course, you will be able to effectively:
Discuss Food Safety, its importance, and those who enforce it
Identify Foodborne Illness and Its Causes
Identify Biological, Physical, and Chemical Contamination
Describe Preservation and Temperature Control
Discuss the Importance of Proper Personal Hygiene in the Workplace
Implement Appropriate Procedures to Receive and Store Food
Discuss Cleaning, Sanitization, Pest Control and Facility Design
Create and Implement The HACCP System
End of Course Information
After completing this course you will receive a certificate of completion. It will be sent via email and will also be available within the course module. This certificate shows that you completed this training. It is not a Food Protection Manager Certification (CFPM). For that certification, please take the Learn2Serve Food Protection Manager Certification Examination. If you work in Texas, you can take the Texas Food Manager Exam available in English and Spanish.
Quiz Information
Each lesson has a 10 questions quiz. You must score 70% on each lesson quiz to proceed to the next lesson.
Course Outline
Lesson 1: Introduction to Food Safety
Lesson 2: Biohazards, Foodborne Disease, and Food Spoilage
Lesson 3: Contaminants
Lesson 4: Foods and Temperature Control
Lesson 5: Employee Health, Hygiene, and Training
Lesson 6: Purchasing, Receiving, and Storing Food
Lesson 7: Cleaning and Sanitizing
Lesson 8: Pest Control
Lesson 9: Facility Design
Lesson 10: HACCP System Basics
Lesson 11: Applying HACCP Principles to a HACCP Plan
Lesson 12: Regulatory Compliance and Documentation