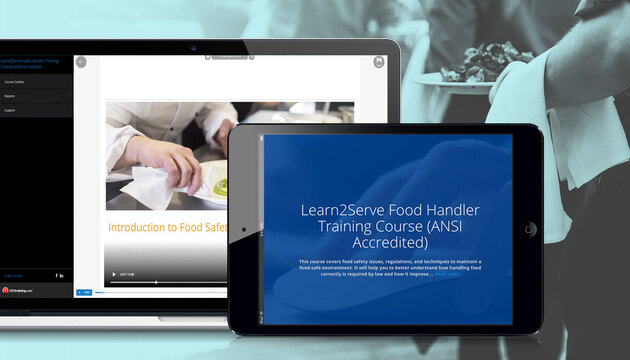 Arizona Learn2Serve Food Handler Training Course (ANSI Accredited)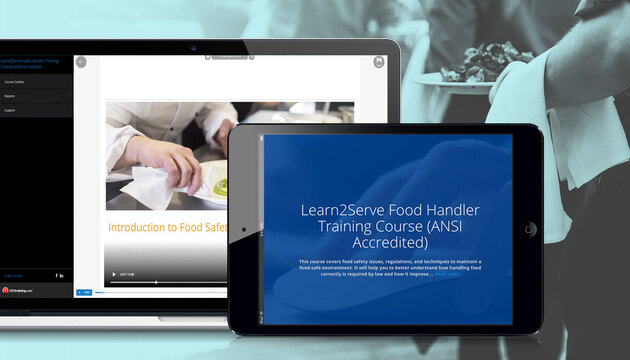 Description
This course covers food safety issues, regulations, and techniques to maintain a food-safe environment. It will help you to better understand how handling food correctly is required by law and how it improves safety and lowers cost as well.
This course is ANSI accredited and complies with ASTM e2695 standards. The course is recognized in most states and counties, but it is always best to check with your local authorities to be sure you complete any additional local registration, fees, or applications.
If you are in Utah, Florida, Ohio, or San Diego County, please look for our other courses for those areas. This course is not recognized for certification in Washington State, Oregon, or Clark County/Southern Nevada Health District, but is useful in preparing for the SNHD Test, and is valid in other parts of Nevada.
Learning Objectives
After completing this course, you will be able to:
Define food safety and its goals, benefits, impact, proper adherence, critical control points, and recall requirements.
Recall biohazards, symptoms and causes of common foodborne illnesses, identify spoilage signs and causes.
Identify three types of contamination, explain how food becomes hazardous, and recognize how to preserve food.
Understand time, temperature, and control with relation to food handling and how to properly take the temperature of food and maintain the temperature while storing food.
Discuss personal hygiene importance and practices, and food handling practices and techniques.
Understand procedures for acquiring and receiving food, considerations for meat and poultry, and proper food storage.
Identify both proper and improper cleaning and sanitizing procedures and implications.
Identify signs and eradication procedures for pest infestation.
Final Exam
There are 45 questions on the exam. You must score 70% to pass. You have 2 attempts at the exam. If you fail both attempts, the course will start over from the beginning. Complete the course again to get 2 more attempts at the exam.
Course Outline
Lesson 1: Introduction to Food Safety
Lesson 2: Biohazards, Foodborne Disease, and Food Spoilage
Lesson 3: Contamination
Lesson 4: Food and Temperature Control
Lesson 5: Preventing Food Contamination
Lesson 6: Food Receiving and Storage
Lesson 7: Sanitizing
Lesson 8: Pest Control