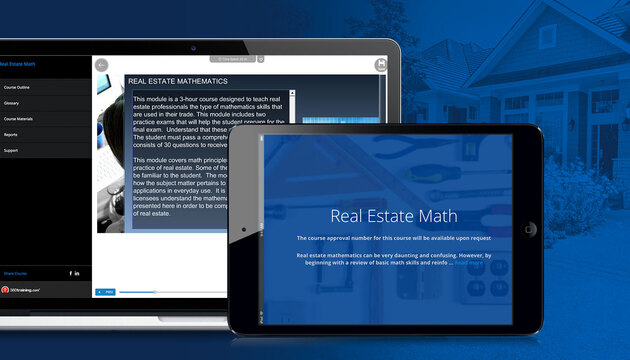 Georgia 75 Hour Real Estate Pre-License Package (Basic)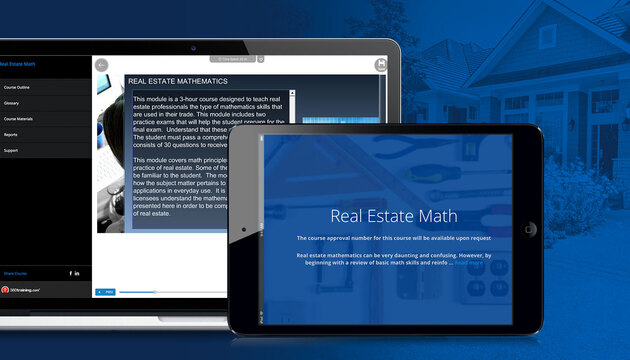 Description
100% Online Interactive Courses Over 500,000+ certified nationwide GREC approved and accredited Leading Real Estate school since 1997
Our Georgia real estate pre-licensing courses is the perfect choice for aspiring Georgia real estate agents. Thousands of professionals in Atlanta, Columbus, Savannah, Athens, Sandy Springs and across the US have chosen ProTraining to complete their pre-licensing courses.
What your registration includes Updated, relevant training content Online Chat and Toll Free Phone Support Easily-accessible online platform Learn on your own schedule
Getting your Georgia Real Estate License is simple
Step 1 Meet the minimum Requirements
Step 2 Completion of Georgia approved 75 hour pre-license education course
Step 3 Apply for the Real Estate Salesperson Examination and Real Estate License
Step 4 Take and Pass Your Licensing Exam
Step 5 Maintain Your License with Continuing Education
The Georgia pre-license fundamentals portion of this package introduces students to the various types of real estate careers, activities, companies and governmental agencies that regulate the industry. The course explores property rights, forms of ownership, property restrictions and zoning. Students learn mathematical calculations and formulas commonly used in the real estate industry. There is an overview of agency relationships, contract law, property transfers, listing agreements and deeds as well as environmental issues that licensees may encounter. The general pre-license section ends with an exploration of loans and the loan process, leasing, appraisal methods and fair housing laws. The student will examine Georgia Real Estate License Law governing the licensing and conduct of real estate professionals, the structure and duties of the Georgia Real Estate Commission and the requirements for the licensure for both salesperson and broker. The steps required for setting up and maintaining escrow/trust accounts and actions that are not in compliance with Georgia real estate license law are covered along with the Real Estate Education, Research and Recovery Fund. Students will explore unfair trade practices and licensees that are prohibited from engaging in, the Commission complaint process, the activities that require a real estate license and how the Criminal Code of Georgia relates to real estate licensees.
This course also covers the requirements of obtaining and renewing a real estate license. The responsibilities of brokers, advertising requirements and agency relationships. Students will learn about mortgage fraud, Georgia Fair Housing Law and the Brokerage Relationship in Real Estate Transaction (BRRETA).
In the Real Estate Math section, students will review basic math skills and understand how to apply real estate terminology and specific formulas to problems and tasks common in the real estate industry. Topics include volume calculation, the Rectangular Survey System, the Metes and Bounds System, proration, commission rates and property values. This course will help students develop the skills the complete a review of settlement costs and explain this information to clients.
Course Outline
Real Estate as a Career
Real Estate Violations
Real Property Rights
Characteristics of Real Property
Land use
Fixtures
Land, Tenements, Hereditaments and Estates
Life Estates
Life Tenants and Nonfrehold Estates
Concurrent Ownership
Condominiums and Cooperatives
Time Shares and Business Organization Ownership
Easements and Liens
Restrictions and Covernants
Zoning
Real Estate Ownership: A Summary
Real Estate Math: Formulas
Real Estate Math: Survey Systems
Agency and Brokerage Relationships