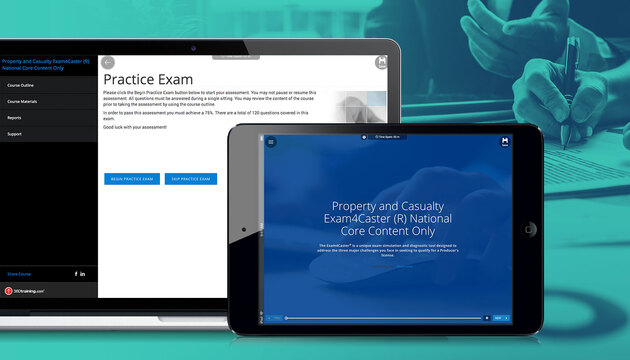 Property and Casualty Exam Prep - National Core Content Only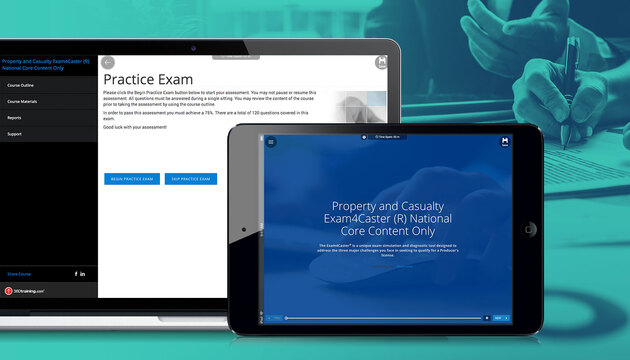 Description
The Exam4Caster® is a unique exam simulation and diagnostic tool designed to address the three major challenges you face in seeking to qualify for a Producer's license.
1. Identifying the critical information that will appear on the State Exam
2. Mastering that information
3. Demonstrating your proficiency by passing a standardized test
Exam4Caster offers 4 practice exams with over 450 questions. Every question includes valuable feedback to clarify your understanding and help you pass your state exam.